This free interactive course will introduce you to The Duomo Method. A powerful, flexible and accurate method of trading any major financial market.
Unlike other trading systems being taught online, The Duomo Method favours a logical approach that emphasises precision. This means we avoid the ambiguous rules and criteria offered by other trading approaches.
At The Duomo Initiative, we focus on helping you learn in an efficient and practical way. Therefore, whether or not you choose to use our method for your trading, you will still benefit from our effective learning approach, which will guide you towards a realistic and achievable route to success.
Note: this course replaces our previous free 4-part video mini-series.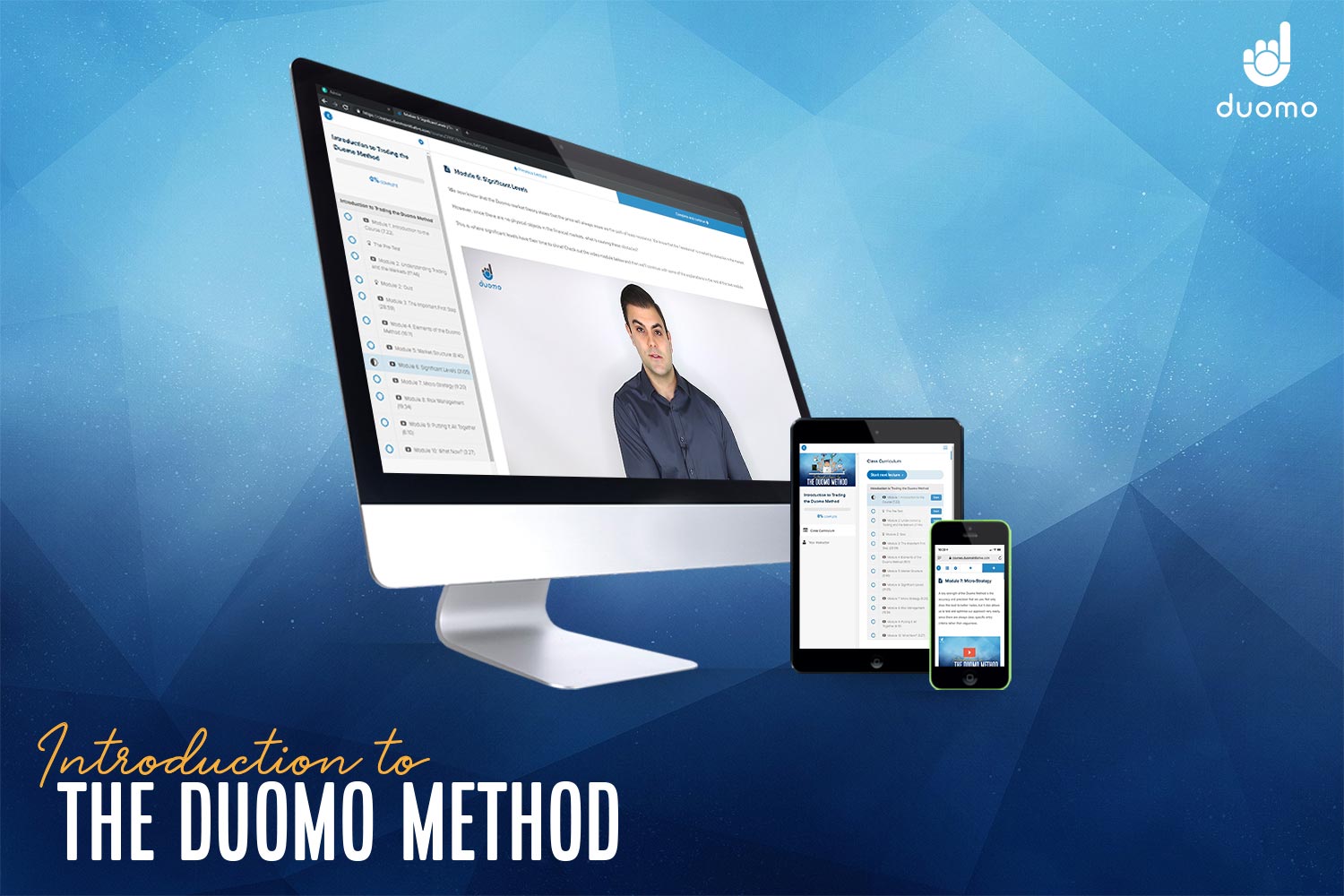 Understand 'Why', Not Just 'How'
This course not only teaches you HOW to perform in the market, but also WHY we do the things we do.
Too often, trading courses teach you tools and concepts without explaining why those aspects were chosen. This means you walk away feeling unsure about what you have just learned and this will translate into poor performance in the market.
Since success in trading is so heavily dependent on the psychology of the trader, it's vitally important that you have full confidence in the tools you are using.
This is why we take a more academic style approach at The Duomo Initiative and explain to you exactly why we have chosen certain tools or concepts, and why they perform so well in the market.
By understanding the reasons behind everything that you are doing, you can operate in the markets with supreme confidence and watch your performance continue to improve.
Want to know what you're going to learn? Take a look at the curriculum below.